Think Piece: Hallowed ground
During my career at the Department of Veterans Affairs I had the honour and privilege of being a member of the commemorations team that travelled to Gallipoli to assist in the delivery of the Anzac Day dawn service in the Centenary year.  Being at Anzac Cove, at dawn on the morning of April 25th 2015 with over 10,000 other people, 100 years to the day after the landing, was an experience that is difficult to put into words. However, it was my first visit to this beautiful but heartbreaking place two years earlier that was the most overwhelming.
Anzac Day 2013 was the first of two years of rehearsals to prepare for the centenary commemorative event. Departing our accommodation for the ferry ride from Canakkale to the Dardanelles Peninsula, the anticipation of finally getting to Anzac Cove was making us all talkative and full of nervous laughter.
Disembarking the ferry for the 15 minute drive to our final destination light hearted conversation flowed easily until we rounded a bend and found ourselves face to face with the coastline that we had all heard about and studied our entire lives.  A silence descended over every one of us at the exact same moment, individually overcome with emotion for our own reasons.  In that moment I shared an experience with 14 other people that will bond us forever.
Standing on such hallowed ground was surreal. I shed countless tears that day, gasping at my first sight of the iconic Sphynx, walking along that beach, bending down to let the water run through my fingers that 98 years earlier was tinted red with the blood of our brave countrymen, standing over Simpsons grave, running my fingers across the name of our youngest Anzac, James Martin, at Lone Pine, reading the heartbreaking headstone messages from family and standing in the middle of the Lone Pine cemetery trying to comprehend that 10,000  men are buried there.
It is impossible not to feel humbled, irrelevant and small when standing on the beach, looking up at the sheer cliff faces that greeted our brave soldiers. You can't help but wonder what went through their minds as they landed; and you can't help but wonder what were their commanders thinking? To even contemplate scaling those cliffs, let alone to do so under fire weighed down by heavy equipment, is something I still grapple with after five visits.
As with the majority of Australians, Gallipoli was on my bucket list. I have heard people say it is almost considered a rite of passage for Australians. I cannot say that I necessarily agree with that sentiment, but being there, standing on the ground where so very many brave men ran headlong into almost certain death makes me reflect on every single aspect of my life; what I have, what I need, what is important to me and what those who came before me sacrificed.
The sacrifice and cost of the Great War changed the lives of families and the face of our country forever.
Gallipoli, 98 years later sent me home a changed person.
Lest we forget.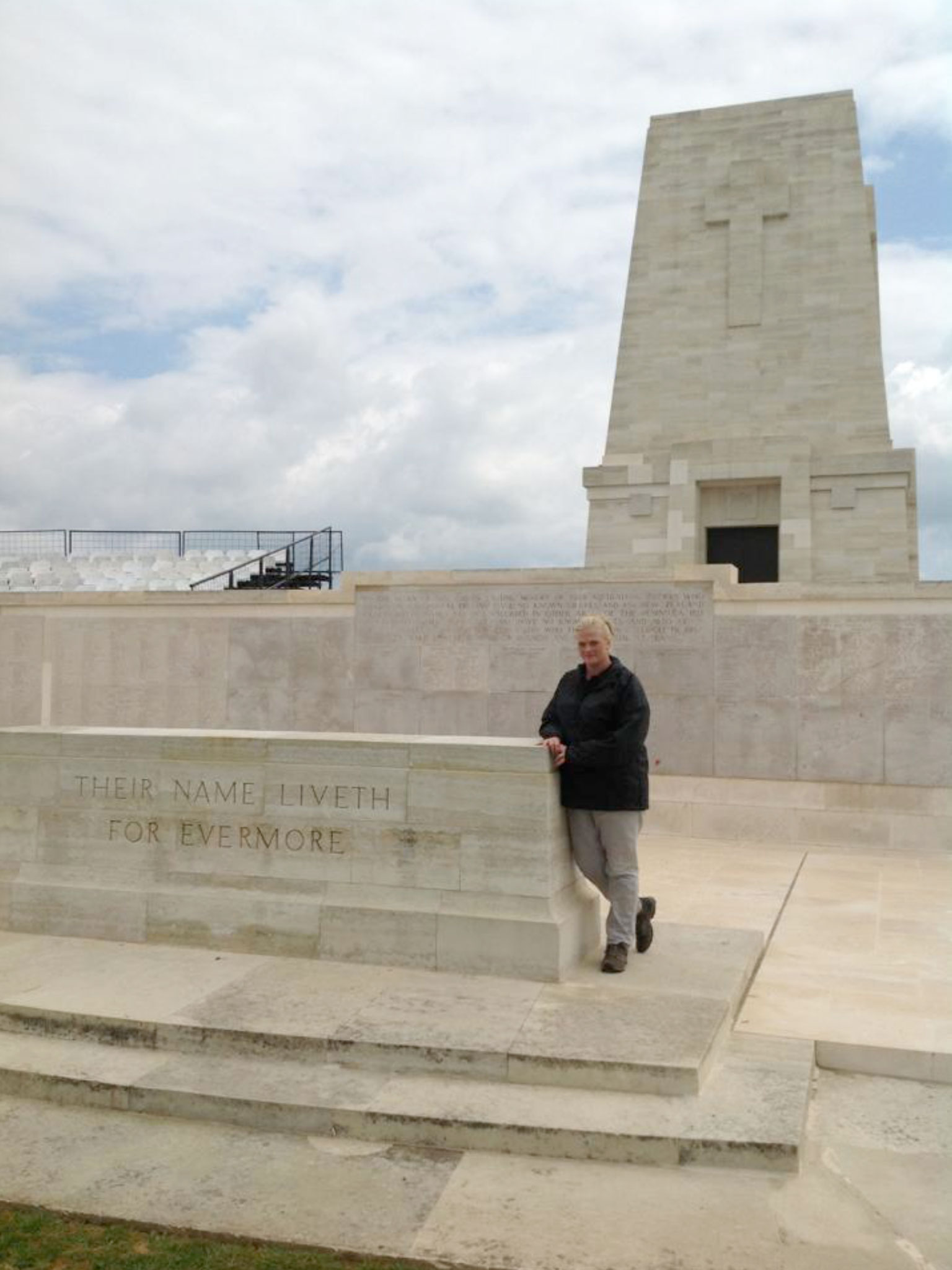 ---
Chantelle Graham joined the Royal Australian Navy in 1997 and discharged at the rank of Leading Seaman, Combat Systems Operator in 2003. During her six years of service Chantelle was posted to the Australian Joint Intelligence Centre at Maritime Headquarters in Sydney. Her first sea posting was to HMAS Tobruk from 1999 to 2001 serving in East Timor and the Solomon Islands. On discharge Chantelle completed a 12 month fulltime reservist posting at the Joint Electronic Warfare Operation Support Unit at DSTO RAAF Base, Edinburgh. In 2006 Chantelle commenced employment with the Department of Veterans' Affairs, where she gained considerable experience in several business areas, including Income Support, Community Mental Health, Community Nursing and finally in the Veterans Access Network and Corporate Services area as Manager. During this time Chantelle also held a position as an Australian Site Liaison Officer for the Anzac Centenary commemorative activities in Turkey. She is a member of the Veterans Advisory Council and has recently been appointed Deputy Director, Veterans SA, a role which she will commence in December 2016.