Think Piece: Stop and remember
April 25th 1915.
Ask any Australian and the overwhelming majority will be able to tell you in the blink of an eye what this day is in our country's history. We revere this day, and rightly so.  We commemorate annually with dawn services, marches and a public holiday.
April 25th, 1915, the day so many of our country's brothers, husbands, sons, uncles and fathers, alongside their New Zealand mates, stormed the beaches at Gallipoli, headlong into almost certain death.  We retell stories of heroic acts and the men who performed them. We will always remember them.
November 11, 1918. Ask the same question.  Sadly, nowhere near as many Australians have the instant recall of the events and meaning of this day.
The news reached Australia late in the evening. South Australia's Premier, Archibald Peake, did not deliver the news to the South Australian people until the following day. Nonetheless, November 11, 1918 was the day the Great War was declared over.
This day is commemorated, but not as widely, nor with the sense of national pride, as Anzac Day.
At 11am on the 11th day of the 11th month some of us stop, some of us remember.
Many do not. Why?
Is it because once a war is over and there is no more bloodshed, it is perceived that no more heroic acts are undertaken and as a result not noteworthy?
Perhaps it is because 11 November 1918 was not unique to Australia – it was global – so we don't feel that direct connection to something that is ours and no one else's.
Or, and I trust this is not the case, is it because there is no declared public holiday and, because we don't get a day off, we don't have the inclination to stop, even for a mere 60 seconds. (Incidentally, in Australia, November 12th 1918 was declared a public holiday to allow people to celebrate, as was November 13th allowing time for the joyous news to reach people in country regions).
Between that fateful day on 25 April 1915 and 11 November 1918, when the war was formally declared over, 59,357 Australians had been killed.
To look at it another way, an average of 38 Australians died on battlefields half a world away on every one of the 1,560 days of the war. Over 64 per cent of those who deployed overseas were either killed or wounded.
For a young country of just over four million people, there was hardly a family not touched by loss – many on multiple occasions.
Why is it that we so passionately remember the day that the slaughter began but the day it ceased can slip by without people even knowing the significance?  This day is as equally if not more important.
Monday 11 November 2019 will mark 101 years since the end of World War I. 101 years earlier, four years of hostility had finally ceased.  An extraordinary day, and most certainly a day to remember.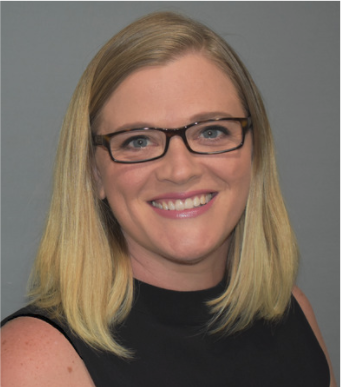 ---
Chantelle Graham joined the Royal Australian Navy in 1997 and discharged as a Leading Seaman, Combat Systems Operator in 2003. Chantelle's service included a posting to the Australian Joint Intelligence Centre at Maritime Headquarters in Sydney and her first sea posting was to HMAS Tobruk from 1999 to 2001 serving in East Timor and the Solomon Islands. On discharge Chantelle completed a 12 month full time reserve posting at the Joint Electronic Warfare Operation Support Unit at DSTO RAAF Base, Edinburgh. In 2006 Chantelle commenced employment with the Department of Veterans' Affairs, where she gained considerable experience in several business areas, including Income Support, Community Mental Health, Community Nursing and finally in the Veterans Access Network and Corporate Services area as Manager. During this time Chantelle also held a position as an Australian Site Liaison Officer for the Anzac Centenary commemorative activities in Turkey. She is a member of the Veterans Advisory Council and in December 2016 was appointed Deputy Director, Veterans SA.