Erica Temme
Erica Temme SF84601, born on December 28, 1924 was a Private 121 General Hospital enlisting on August 26, 1943 and was discharged on November 2, 1945.
Erica was on the switchboard of the hospital in Northfield  and had to travel from the hospital to a camp site outside of Gawler at Stanley Creek. It was originally an American Camp. They had to go on the train to Gawler and walk two miles to get to the camp site. In the beginning  they lived in tents and then were given Nissan Huts. There were 20 girls in a hut. The girls preferred the tents as they said it was cooler in the summer.
Erica's job at the camp was to put everyone to sleep with the last post and wake everyone up with Reveille. One day Erica tried to put everyone to sleep with Reveille and the Commanding Officer came down to see what happened and she had pressed the wrong button.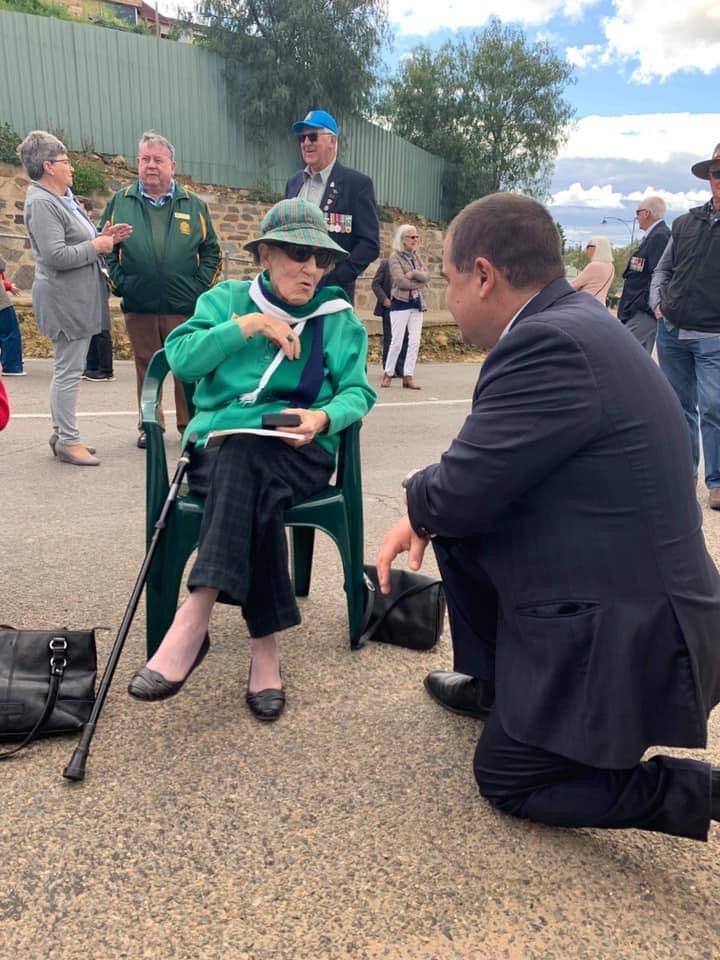 Another story was she met her husband and married him during the war and one day she went to see Louis's parents and was late returning to camp so she saw a taxi and asked him if he could take her back.
He said he had to pick up a couple of yanks  so told her to jump in the front and he would take them to where they had to go first and when she got back to camp she realised she didn't have her purse so he said no worries it's on me. She thinks he got a great tip from the Americans.
After the war Erica worked for the public service.
Erica's story was collected by the Mannum RSL to preserve the history of people in their local community.