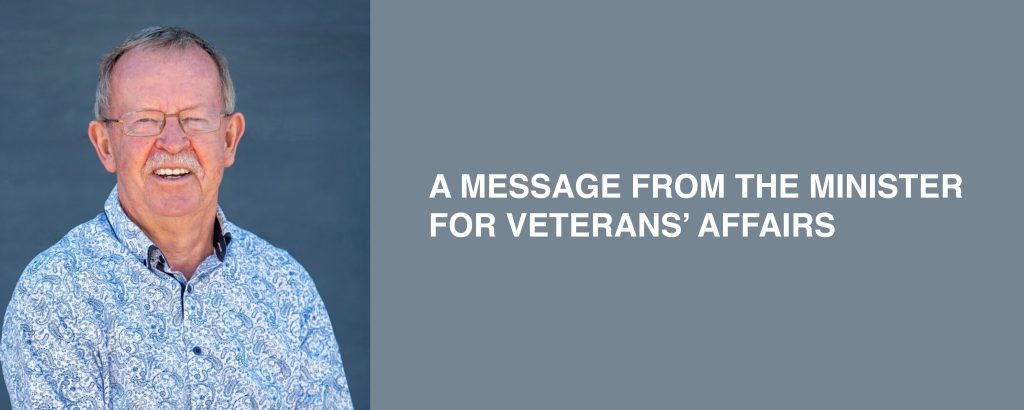 The Hon. Geoff Brock MP Minister for Veterans' Affairs Communique April 2022
Thailand acknowledgment on the Anzac Centenary Memorial Walk
The South Australian Labor Government made an election commitment to install a Thailand paver on the Anzac Centenary Memorial Walk.  As your Minister for Veterans' Affairs, I am pleased to announce that Veterans SA have begun discussions with the Adelaide City Council to deliver on this commitment.  The installation of the paver will not compromise the original design of the Memorial Walk, South Australia's flagship Centenary of Anzac project.
Every effort will be made to have work completed by Victory in the Pacific Day, 15 August 2022.
Torrens Steering Committee Report and Recommendations
Having read the final report and recommendations from the Torrens Steering Committee regarding future use of the Torrens Training Depot and Torrens Parade Ground Precinct I would like to thank the Committee for the hard work and dedication that was committed to delivering this project under a tight timeframe.
From the detail of the report and the recommendations I have concluded that the government will need to undertake further detailed consultation with the veteran community and other stakeholders.  Discussions with Veterans SA regarding the process for this will be had over the coming months, I will keep you apprised of any developments.
Should you wish to discuss any of the above matters please contact Veterans SA at: veteranssa@sa.gov.au